For all its unavoidable danger, motor racing is now far safer than in its early years when driver fatalities were an all too common feature. But the loss of Aston Martin's Allan Simonsen at the 24 Hours of Le Mans, then Lamborghini racer Andrea Mamé at the Paul Ricard Blancpain meeting, have acted as cruel reminders of what can happen. In this website exclusive, Daniel shares his thoughts on the unthinkable.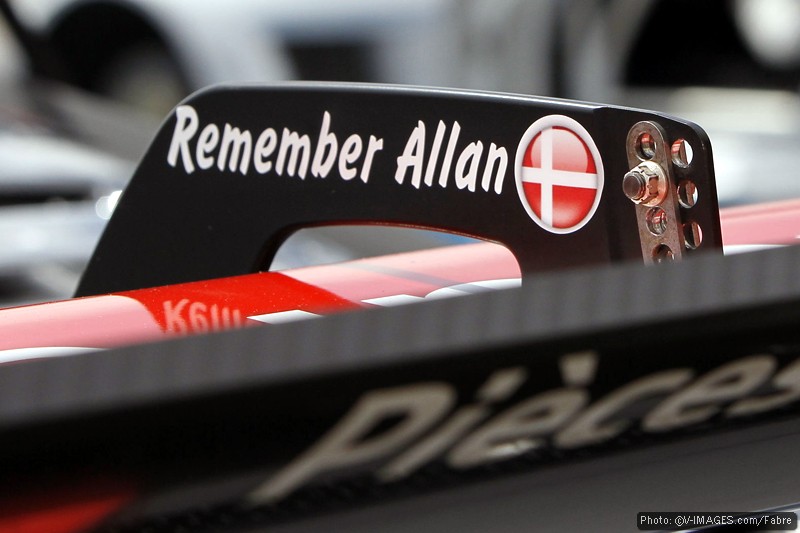 In memory of Allan Simonsen
It wasn't an ordinary race day, that Sunday in late June, as the roar of firing-up supercar engines rolled across the candy-striped corners of the Paul Ricard High-Tech Test Track in southern France.
Some 60 drivers, Daniel McKenzie among them, were about to set off on the third round of the Blancpain Endurance Series.
But two of the field were missing: the Lamborghinis of the Blancpain Racing Team had been withdrawn out of respect for the team's driver Andrea Mamé, killed in a multiple collision in a support race earlier in the meeting.
And for Daniel and his Beechdean Racing team-mates there was the added awareness of how, at the 24 Hours of Le Mans, the popular Dane Allan Simonsen had crashed in an Aston Martin Vantage identical to their own and not survived.
So that weekend, more than most, thoughts in the paddock and the pitlane were turned towards the dangers of their sport and the mood was sombre.
Daniel said: "It's definitely shaken people up. Two deaths in a row, it's a big deal. For me, it's quite close to the heart considering the car's the same as the one I'm driving. But it's affected people across the sport – you only have to look at how upset the F1 guys got about tyres at Silverstone.
"We never expect deaths to be that easy to come by in cars that have come on so far, safety-wise. So it's quite shocking and it certainly leaves you with a lump in your throat.
"It definitely puts things like a bad result in perspective, thinking about what can really happen when things go wrong, that someone's going to be called up and told they've lost a loved one."
When tragedy strikes, it's inevitable there will be investigations and inquiries into causes but, for Daniel, it's not always clear that simple answers are waiting to be found.
"It's not necessarily because the cars aren't strong enough, sometimes it's a freak accident – and there are always going to be freak accidents. With so many drivers and so many cars, in a way, you're always running against the odds.
"Ultimately everyone does this for fun in a sport they love and, unfortunately, what we love is dangerous. Everyone goes into motorsport knowing that, and knowing that if something goes wrong you might not walk away.
"We're here because we love it and we can't just stop because of an accident – that would be almost sacrilegious.
"It's a tough one but – without sounding callous – you've got to put the incident out of your head and go on racing because, when you're racing, it's the best thing in the world and nothing else matters.
"It's just when you're out of the car and sitting and thinking about it that it hits home."
Daniel, as a junior member of Aston Martin's program, was aware of sports car veteran Simonsen: "I've always known about him through the years, when he was in Ferrari and British GT," he said. "He was known by everyone in the paddock and was a talented driver.
"I'd always seen him doing well, and from how the team spoke of him he was a nice guy. He came across as a nice bloke – hard working, very quick, very competitive. It's a great shame."